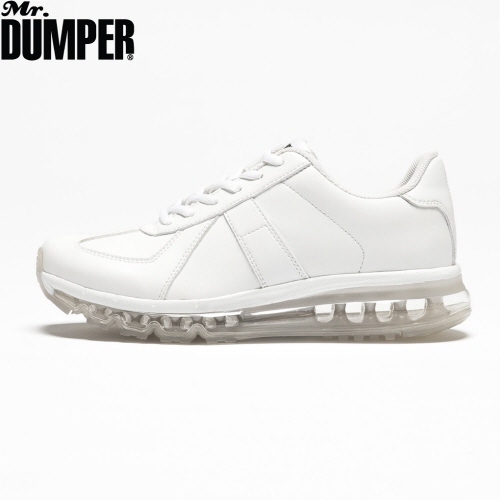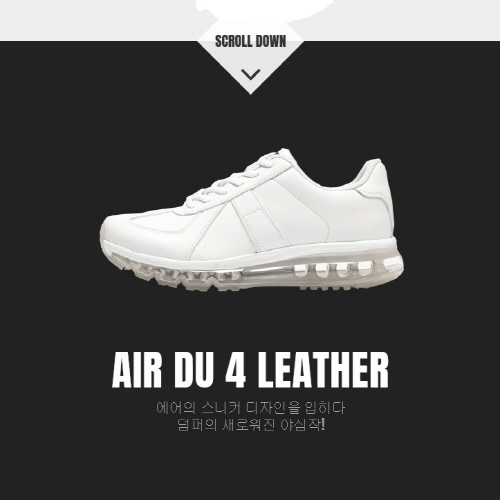 [Product Introduction]
All back AIR leather special, wearing the air sneaker design.
The ambitious new product from Dumper! Double triple leather white color
Instead of all leather producing type, the inner layer is made of eco-friendly mash material to idealize air circulation where the skin is contacted.
Because of the characteristic of leather, it is weak to scratches or pollution, but it becomes sturdy with use and reveals the foot shape of the user, showing a vintage taste.
[Main Functions]
- Shock absorption / durability / flexibility - Optimal airbag (air plus nitrogen) mixing technology
- Absorbing power of the power air cushion under any activity impact is superb.
- The material surrounding the air has been increased its hardness to withstand external shocks.
- Provides rebounding strength to maintain balance even in repeated downward impacts
[Specification]
Outer sole: air, rubber
Upper shoe: Natural Leather, Synthetic Fabric
Heel Height: 3.5CM